Live jazz performances came to an abrupt end in early March, due to the Coronavirus. But Jersey Jazz Contributing Editors Joe Lang and Schaen Fox caught some of the last live concerts and shows presented early this year. Following are reports on four such performances, two from each writer. Enjoy!


Susie Meissner
Chris' Jazz Café, Philadelphia
By Joe Lang
Driving to Philadelphia from Morris County is more than just a hop, skip and jump, especially when you arrive in Philadelphia during the heart of rush hour. When the chance to hear a fine vocalist like Susie Meissner abetted by a group of superb musicians like Larry McKenna on tenor sax, John Swana on trumpet and EVI (electric valve instrument), John Shaddy on piano, Lee Smith on bass and Byron Landham on drums arises, however, the trip is worth the effort.
That opportunity arose at Chris' Jazz Café on February 27. The 14-tune set was replete with wonderful songs well sung by Meissner, who lends a jazz flavoring to each selection while respecting the melodies as composed. She opened with what was probably the least widely known song on her program, "The Great City," an homage to New York by Curtis Lewis. As she progressed through tunes such as "If I Were a Bell," "It Could Happen to You," "I Just Found Out About Love," "I'll Remember April," "Love Is Here to Stay," "Poinciana", and "I Didn't Know What Time It Was," it was evident that she was comfortable at any tempo.
Meissner gave feature spots to Larry McKenna on two ballads, "I Wish I Knew" and "Ev'ry Time We Say Goodbye." McKenna is simply one of the best tenor sax players on the scene today, about the closest you will currently come to hearing a player who approaches the artistry of Zoot Sims, the single most swinging musician whom I had the pleasure of experiencing in person. Swana lent his EVI to a lovely reading of "You Go to My Head," and enhanced Meissner's jazz waltz approach to "Hello Young Lovers" with some nifty trumpet work. Shaddy was marvelous throughout. He is a superb accompanist and sparkling soloist, who worked with Meissner to create well-conceived arrangements. Fittingly, the set ended with "The Party's Over," highlighted by an engaging bass solo by Smith, who along with Landham, laid down a firm and steady rhythmic foundation for the evening.
Throughout this scintillating set, Meissner delivered the kind of performance that anyone who has heard her three albums would expect. Fortunately, she is adding to her available catalog with I Wish I Knew (Lydian Jazz Records: July 2020), featuring these musicians.
…
Lyrics & Lyricists: Jerry Herman
Theresa L. Kaufman Concert Hall, 92nd Street Y, NYC
When the February program in the Lyrics & Lyricists series at the 92nd Street Y, Jerry Herman: You I Like, was announced, Herman was still with us. He passed away on December 26, 2019, and this gave a special dimension to the celebration of his music in this series.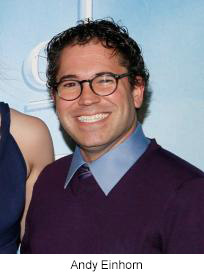 The program was conceived by Andy Einhorn, who also served as its pianist and musical director, leading a fine sextet performing the songs composed by Herman. His lyrics were nicely sung by Cady Huffman, who also directed the program, Quentin Earl Darrington, Bryonha Marie Parham, Andrea Ross and Ryan Vona.
Herman wrote the words and music for seven Broadway musicals, Milk and Honey, Hello Dolly, Mame, Dear World, Mack & Mabel, The Grand Tour and La Cage Aux Folles. Hello, Dolly, Mame and La Cage Aux Folles were huge hits, while Milk and Honey had a respectable run. His scores for the others had many memorable tunes, with the one for Mack & Mabel considered by many to be one of the finest Broadway scores ever written.
One of the few Broadway songsmiths who created both the words and music for his shows, Herman was often dismissed by many critics for being too old fashioned, especially when compared to the other major composer/lyricist on the scene at the same time, Stephen Sondheim. Sondheim revolutionized the Broadway musical with shows such as Company, Follies, Pacific Overtures, and Sweeney Todd.
This program showed that Herman created a wide range of musical gems, songs that were finely crafted and full of winning originality. During the concert, the audience was given a taste of 32 songs, including his most familiar such as "Hello, Dolly," "Mame," "If He Walked into My Life," "I Won't Send Roses," "It Only Takes a Moment," "I Am What I Am" and "Before the Parade Passes By." To complement them, there were many selections that were probably familiar to only the most avid Broadway musical enthusiasts, but all of which demonstrated the unique genius of Herman.
The singers shared the connective narrative that combined biographical content with context for the selections comprising the program. The combination of descriptive material with the impressive musical content provided a concert that was consistently engaging, and served as a fine tribute to a gentleman who was a major contributor to the world of musical theater.
Added note: On this same weekend, the Encore series at City Center presented a production of Mack & Mabel, the Jerry Herman show that ran for a disappointing 66 performances when it hit the boards in 1974. Starring Bernadette Peters and Robert Preston, it was a musical based on the relationship between silent movie director Mack Sennett and his biggest star, Mabel Normand. Theatergoers came to the theater expecting to see a musical comedy, but instead they were given a musical tragedy of sorts. Despite having an exceptional score, it was not enough to overcome the book that revolved around the professional and romantic relationship between Sennett and Norman. Sennett's cold and unemotional nature drove Normand to heartbreak and drug addiction. Somehow, the Encores production team made it all work the way that fans of the music had long hoped they would experience. — Joe Lang
…
Tribute to Harold Mabern
William Paterson Jazz Room
By Schaen Fox
When Harold (Mabes) Mabern died last September, we lost a great artist, but William Paterson University lost a faculty member who had taught and inspired students there for 39 years. To honor the man and establish a fitting and lasting memorial, WPU held a tribute concert in mid-February. Like the honoree, it was an exceptional event. (See pages 26-27 of the January-February issue of Jersey Jazz for a feature on the 'Giants of Jazz' concert in Mabern's honor held last November at the South Orange Performing Arts Center).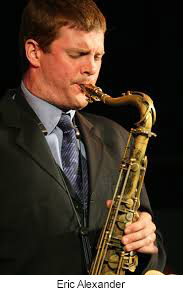 A special part of the university's Jazz Room series is the "Sittin' In" feature, held an hour before the music. In these, you can learn more about the artists and interact with them. While I always enjoy them, the music that follows is always the strongest memory. This was different. I arrived late to see Mabern's former students Eric Alexander and Joe Farnsworth and faculty members Freddie Hendrix and David Demsey already speaking. It was clear that, while they mourned Mabern's passing, their memories of their mentor, colleague, band mate and friend were joyous ones, and that he had profoundly influenced them. As Alexander said, "I climbed up on his shoulders, and stayed there until he died."
Hendrix spoke of his teaching methods, "Harold Mabern was a kind-hearted person who never judged his students regardless of their level of skill. However, he always kept you humble by challenging you musically. He would take standard repertoire and make us play songs in any format possible, so that there was no room for error but for growth. For instance, if a song was written in 4/4 time, he might make us play it in a different time signature like 3/4 or 6/8. And he always taught us by ear. He would never bring in a lead sheet with the melody and chords. If he did bring in a sheet, it would just be the chords. This helped you to memorize and internalize the song. He would say, 'In order to create, you must have imagination to improvise. How much can you improvise, if you're constantly reading music?' So, he taught us… this was how the grand masters of the music did things. They played everything for memory."
Some other points made about Mabern: When his wife slipped into dementia, he refused to tour, staying with her for her last 10 years as many fans slowly forgot him. While other musicians bragged about their achievements, he would brag about the university and his students. While always humble, he was proud of the vast number of songs he had memorized. When he heard someone extolling Bill Charlap's similar achievement, he wished to meet him in a classic cutting contest. Then Charlap became Director of William Paterson's Jazz Studies program, and the two became fast friends.
Charlap , sitting quietly in the audience, was called upon to verify the account, and he affirmed that whenever the two of them played together, Charlap "raised the white flag in surrender." Charlap also called Mabern "a musical giant," and "the only thing that outshone his brilliance was his humanity." I left wishing that I could have called that giant a friend.
The concerts themselves always open with a short set by a student group. This gives them valuable public exposure and the audience information about who to look for on the jazz scene. With that in mind, watch for Alex DeLazzari, tenor sax, Caelan Cardello, piano, Matt Holmes, bass, and Joe McCaffrey, drums. (DeLazzari and Cardello also played at the Giants of Jazz concert). They were some of the departed giant's last students, and they did their teacher proud. Their four numbers were a mix of standards such as "Embraceable You", and Mabern originals, including "Rakin' and Scrapin." This tasty "appetizer" set the tone for the "entrée" that followed.
Soon after, Alexander (tenor), Hendrix (trumpet), Mike LeDonne (piano), Farnsworth (drums), and John Webber (bass) took the stage, and performed a thrilling set. They were inspired, and played brilliantly, opening with "The Night Has a Thousand Eyes," followed by more Mabern originals, such as "Edward Lee, and "Mr. Johnson." Then Charlap pensively performed "Sunny Side of the Street" and "Body and Soul." Hearing that normally up-tempo piece played slowly and reflectively was thought provoking. The combined classics became one master's acknowledgement of both the beauty and joy Harold Mabern created, and the special person that he was.
The band returned to conclude with another Mabern original. Then, LeDonne played a solo version of Mabern's "There But For the Grace Of." That was fitting, because LeDonne has assumed Mabern's teaching duties at the school. He didn't speak at the event, but later posted this on line, "I miss him a lot… He was ALL about the music and completely honest and humble in his approach. His whole concept, rhythm and sound, were always very inspiring. I'd find myself having to get closer when he would be rocking … because it was electrifying to experience. He would always refer to himself as a student of the music, but he was actually a true master of it."

Demsey reported that, even before the concert, the newly established Harold Mabern Memorial Scholarship Fund was a functioning reality. He also noted that anyone wishing to contribute more to the fund, after the concert, could purchase books donated by JoAnn Krivin, widow of Marvin Krivin, founder of WPU's Jazz Studies program, or CDs donated by the Smoke jazz club. Nearly 100 CDs and 25 books were snapped up by inspired patrons. Demsey later wrote, "It was a great day for Harold's memory and legacy, for his family, for the Harold Mabern Scholarship, for the University and the Jazz Program, and for the performers as well! I am very proud of the whole day, on many levels."
…
Joel Forester
Jules Bistro, New York
We have loved Joel Forrester's music ever since he co-led the long-gone Microscopic Septet. NPR's Terry Gross must share our enthusiasm as Joel wrote and plays her Fresh Air theme, and has performed on the show. Last year Forrester moved to France. He returned to New York early this year, but knowing he would soon go back, we resolved to see him once more at Jules Bistro in lower Manhattan. Due to train and subway delays, we arrived only a few minutes before his starting time, to find the club nearly empty. He soon appeared, pleading similar travel problems, and quickly began. But for "Pannonica" and "Solitude," the program consisted entirely of his originals. Surprisingly, the first was "Patience," a quiet, introspective piece that soothed nerves prickled by travel troubles.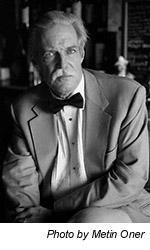 The club's conditions were not ideal. The upright piano stood tight in a corner next to the kitchen. Even without claustrophobia, it looked a lonely and uncomfortable playing arrangement. Two women at the far end of the room chattered constantly, while two men quietly drank separately at the bar. No matter, Forrester was one with his music. The second selection, a piece reminiscent of "Cow, Cow Boogie," earned loud applause from his growing crowd. He focused on music to the point that, but for naming of his tunes, he played constantly. His choices illustrated the diversity of his compositional skills. One brought to mind Philip Glass, while another, "G. G.'s Blues," was a bow to Gershwin. The room was respectably filled with his fans when he took his break, and we did a quick interview.
"My wife and I have lived in France for the last year," Forester told me. "Being in a new environment, I have much more time to compose music there than I do in New York. I have composed over 2,000 tunes, but my general output over the last 10 years has really been between 10 and 15 a year. However, last year in Lyon, I composed 53 tunes, because, for the first time neither my wife nor I had to work any kind of support jobs. We get by on my gigs and Social Security. That is a great reason to be there."
Although not as satisfying as his New York work schedule, Forester said he has "a nice gig at a joint called Mademoiselle Simóne playing solo on the weekend, and my band will play maybe every month and a half somewhere. That is not enough for me, but the musicians in France all think I am doing tremendously well."
Although he occasionally runs into an American jazz musician, Forester mostly hangs out with French musicians, "and I certainly have a collection of wonderful ones by now. Starting with the Microscopic Septet, I have been playing in France for a long time, just off and on. Along the way, I have not only collected nice places to play, but nice people to play with. I have a band there. It has two fine sax players, a tenor player and an alto player, a bass player, a drummer and a vocalist. The big news for me now, that I think will help me become legal in France, is that I have scored three gigs for that band next summer at the Lyon Opera House. That is a revered cultural institution. One of the criteria for rejection of people who go over there, is that they might take work away from French people. So, far from doing that, I'll be employing French people, giving them a gig, they would otherwise never actually play. If the bureaucrats will be impressed by that, and declare me legal, we will probably stay there for a couple of years. Being legal means "that I will then get to participate in the French health care system, which is glorious. It is socialized medicine for everybody. I wish we had it here."
Pointing out that he has brought New York rhythms with him to France, Forester thinks "that is what fascinates other musicians there and makes them want to play with me. Also, there is the fact that most of them are stuck in categories of jazz, almost decade by decade, whereas my music jumps around. I compose whatever I happen to be thinking and feeling. So, these guys, are highly skilled and swing like mad, but they are generally playing music from the past, so they eat my music up."
Will he be returning to New York occasionally? "I'm a contented person there," he said. "If I become too contented, I'll probably return, or if I'm declared illegal, I may come back with a red face. In fact, I intend to come back twice a year to do gigs which would disappear otherwise. I love playing at Knickerbockers, but no one really plays there more than two or three times a year. I've got my two times already set up. — Schaen Fox