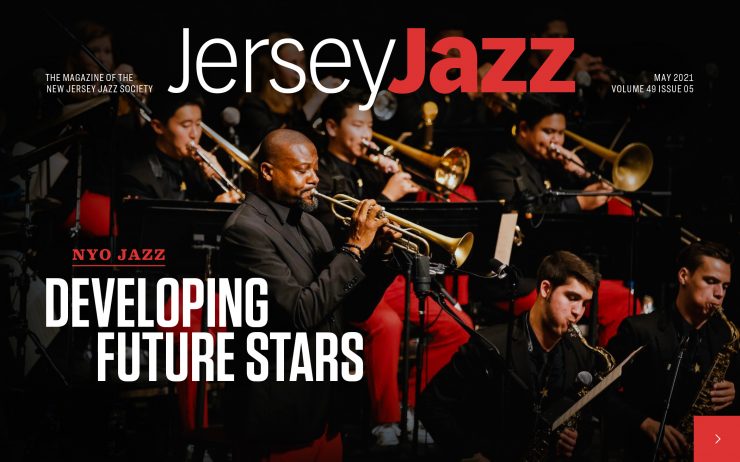 May 2021
On the Cover: NYO Jazz Dress Rehearsal. Photo by Todd Rosenberg.
ARTICLES/REVIEWS 
Yoko Miwa's Songs of Joy, NYO Jazz, Talking Jazz: Boris Kozlov, The Django Legacy: Stephane Wrembel, Rising Stars: Tyler Henderson and Summer Camargo, Big Band in the Sky, Other Views. COLUMNS All That's Jazz, Editor's Choice, Dan's Den, Jazzwords. 
More content available to members only.