NJJS 45th Anniversary Celebration: Big Band to BeBop and Beyond
October 22, 2017 @ 3:00 PM

-

6:00 PM
Don't lose out – this NJJS 45th Anniversary event is bound to be sold out, so get your tickets now! A "Jersey Best" celebration of the rich jazz history of New Jersey, from big bands to bebop and beyond, and honoring the 75- year career of the Garden State's own legendary jazz guitarist, Bucky Pizzarelli.

With:
Honoree Bucky Pizzarelli – Guitar
Don Braden – Music Director and Tenor Sax / Flute
Rhonda Hamilton – WBGO – Mistress of Ceremonies
Special Guest Dorthaan Kirk – "Newark's First Lady of Jazz"
Nathan Eklund – Trumpet
Jason Jackson – Trombone
Ed Laub – Guitar
Dave Stryker – Guitar
Tomoko Ohno – Piano
Martin Pizzarelli – Bass
Bernard Purdie – Drums
Danny Bacher – Vocals
Antoinette Montague – Vocals
Alexis Morrast – Vocals
Marlene VerPlanck – Vocals
Leonieke Scheuble – Piano
Tim Givens – Bass
Nick Scheuble – Drums
William Patterson University Students Little Big Band
This special event will be held from 3:00pm – 6:00pm at the Dorothy Young Center for the Arts, Drew University, Madison, NJ
Tickets:
Advance: $30 for members, $35 for non-members
At the door: $35 for members, $40 for non-members
$15 Student Ticket Balcony Seating – Student I.D. Required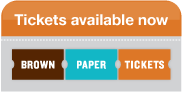 Alternatively, you can order by phone or by mail/check:
by phone: 1-800-838-3006, select option 1.
by mail: send a check payable to NJJS, including a $3 handling fee, together with a stamped, self-addressed envelope to: NJJS, c/o Kate Casano, 158 Cotton Street, Philadelphia, PA 19127
NJJS is a qualified I.R.C. 501(c)(3) dedicated to the performance, promotion and preservation of jazz. Proceeds from the event benefit NJJS scholarships, and its educational program Generations of Jazz. Ticket price is not tax deductible – but please consider making a separate, tax-deductible contribution over and above the ticket price.
NJJS is a qualified agency of the New Jersey Cultural Trust.
Sponsored in part by: