Sunday, March 18, The 49th Annual Pee Wee Russell Memorial Stomp
March 18 @ 12:00 PM

-

5:00 PM
The 49th Annual New Jersey Jazz Society Pee Wee Russell Memorial Stomp
Featuring
Daryl Sherman Sextet; Professor Cunningham and His Old School
Warren Vaché Quintet; George Gee Swing Orchestra

Sunday, March 18, 2018 Noon – 5:00pm
Birchwood Manor, Whippany, NJ Click here for directions to Birchwood Manor.
12noon – 1:00pm: Daryl Sherman Sextet Daryl Sherman (piano and vocal), Jon-Erik Kellso (trumpet), Jay Rattman (reeds), James Chirillo (guitar), Jay Leonhart (bass), Kevin Dorn (drums)
1:15pm – 2:15pm: Professor Cunningham and His Old School "Professor" Adrian Cunningham (clarinet/sax and vocals), Jon Challoner (trumpet), Jim Fryer (trombone), John Merrill (guitar), Oscar Perez (piano), Daniel Foose (bass), Paul Wells (drums)
2:30pm – 3:30pm: Warren Vaché Quintet Warren Vaché (cornet), Houston Person (tenor sax), Steve Ash (piano), Earl Sauls (bass), Steve Williams (drums)
3:30pm – 4:00pm: Awards, 50/50 and announcements

4:00pm – 5:00pm: George Gee Swing Orchestra George Gee (leader); Shenel Johns and John Dokes (vocalists); Julius Tolentino, Michael Hashim and Tony Lustig (saxophones); Andy Gravish and Freddie Hendrix (trumpets); David Gibson (trombone); Steve Einerson (piano); Marcus McLaurine (bass); Brian Fishler (drums)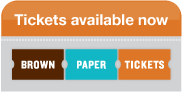 Advance: Members $30, Non-Members $35; At the Door: Members $40, Non-Members $45
Students with current i.d.: $10 (in advance or at the door) 3 ways to order tickets:
online at


by phone: 1-800-838-3006, select option 1. by mail: send a check payable to NJJS, including a $3 handling fee, together with a stamped, self-addressed envelope to: NJJS, c/o Mike Katz, 382 Springfield Avenue, Suite 217, Summit, NJ 07901
Special: Reserve a table and get in free! Available for groups of 10 to 14. Purchase tickets for your entire group and get one free admission. Book early for best results. By phone only: 908-273-7827
A cash bar and food buffet will be set up next to the ballroom. PLEASE DO NOT BRING FOOD INTO THE BIRCHWOOD MANOR. Bring your dancing shoes!
Doors open at 11 AM. Merchandise will be available, including special-priced CDs. Artist CDs will also be available.